From the book, "Les réformés de Saumur au temps de l'édit de Nantes," by Jean Luc Tulot, there is mention of a Jacques Boisseau born on December 24, 1656 in Saumur, Maine et Loire, France. This Jacques was a son of Mathurin Boisseau and Marie Couppeau. There is a good probability, but as yet no real proof, that this Jacques may be the same man as the Rev. James Boisseau who left France when the repeal of the Edict of Nantes came down in 1685 which led to more persecution of the Huguenots of which he was one. James fled to England. He left England and sailed to Virginia in the United States in 1689. 

 James married to Sarah Holmes in Virginia. He ministered at several churches, including St. Peter's Parish. They had the following children; James (later called Capt. James), Holmes, Jean and Susanna. They may have had other children, but who they were is not known now for sure. The Rev. James and his wife, Sarah were both dead by 1713, according to records of Prince George County, Virginia. Their son Capt. James had many descendants, of which I am one, through two of Capt. James' children, James III and John BOISSEAU. 

              Copyright© 2000-2021 by M. E. Bond.

The actual signature of the Rev. James Boisseau, 1689.

I want to thank some of the Boisseau family cousins who have been so generous with their information and records and such a great help to
me with the Boisseau information in my family tree database. 
Thanks to: Andrew Boisseau for his thorough research on several Boisseau lines.

To: Claude Boisseau for bringing the information to us about Jacques Boisseau. 

To these other wonderful cousins and their graciousness and aide:

 Linda Hayes, Lee Jacobsen,  Ted Jacobsen, Irene Schreiner, Janice Dunleavy, Bob Boisseau, Ron Boisseau, Thomas Johnson, Janelle Boisseau, Eldon Boisseau, Paula De Losh, Janice Branch Fox, MaryBettie Form, Anne Stiller, Anne Boos, Liz Faust, Sheila White  and others who have been alot of help with this family.       

Unless otherwise noted, most of the information placed on these particular pages I have done the research on myself. 

Copyright© 2000-2021 by M. E. Bond.

This page was last updated on: June 28, 2021
Visitors since October 20, 2000.

Previous counter and site over 900 visitors.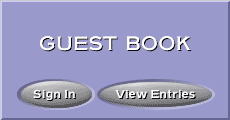 Larry Boisseau

          1964-2001

Awarded Medal of Valor  2005

This site is dedicated to Larry Boisseau, a true hero of Sept. 11th, 2001 and a wonderful man. With permission of his dear wife, Teresa Boisseau.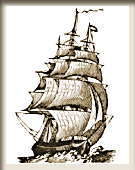 Descendants of the Rev. James Boisseau

We who are interested in genealogy and post ours on the internet are always taking a chance of genealogy"thieves" and I am sure most of us have had that happen peope who take information without crediting the person they took it from or at least listing a source.

What I found last year online was a bit worse for me, I found a site that includes the Boisseau family where someone has actually taken my whole paragraph above and with the exception of several words stolen the whole thing! 

Just to let you know the paragraph above I wrote myself and it is copywritten to me and me alone.